10. Jahrestagung der DGET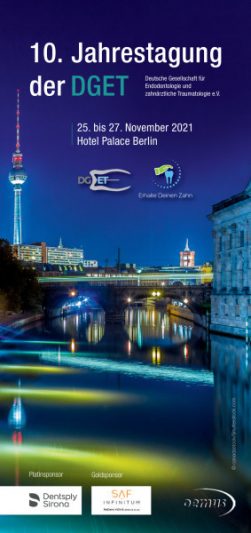 The 10th Annual Conference of the German Society for Endodontology and Dental Traumatology e.V. (DGET) will take place from 25 to 27 November 2021 at the Hotel Palace in Berlin. This year, participants can once again look forward to a wide range of workshops and top-class scientific lectures.
Want to know more? Contact us if you have questions regarding this event.