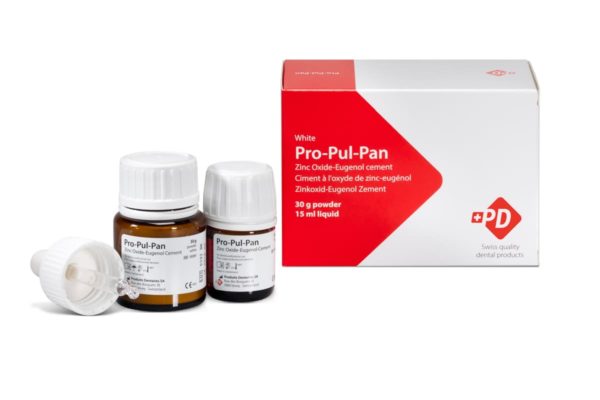 Product Description
Polymer-reinforced temporary zinc oxide eugenol cement
Box includes 30 g powder and 15 ml liquid.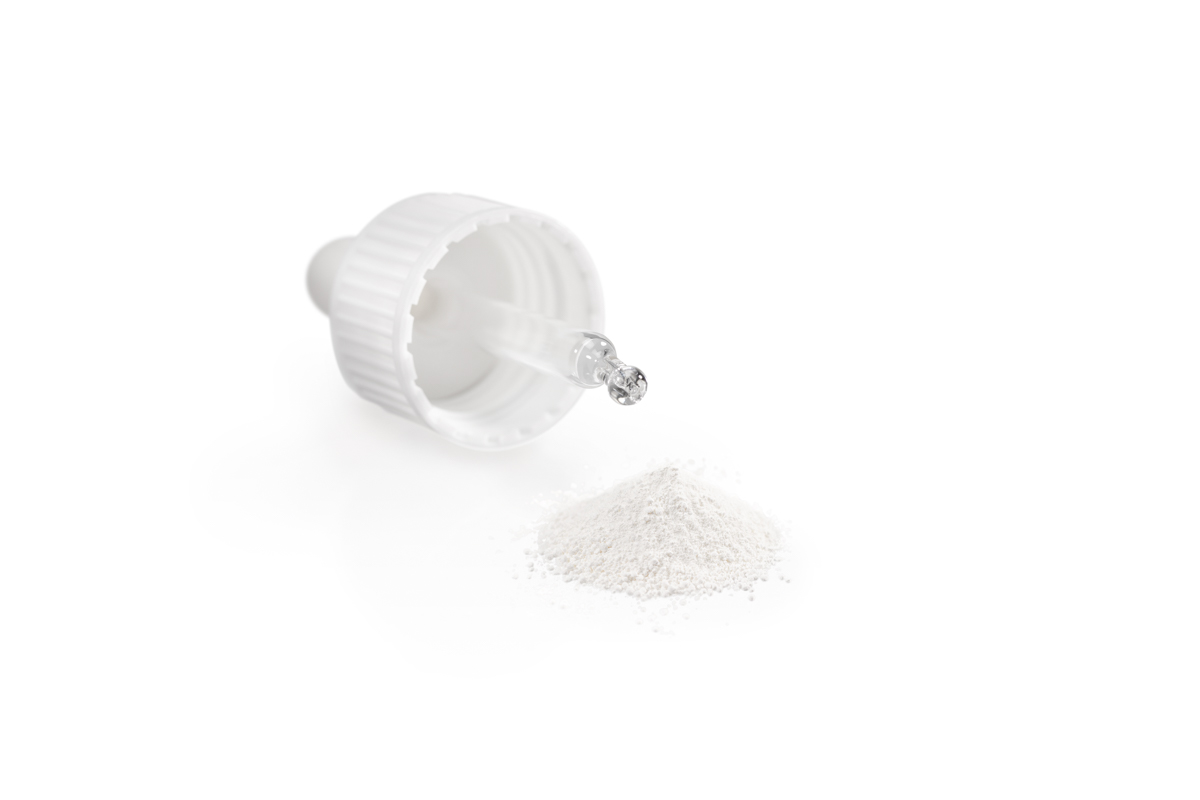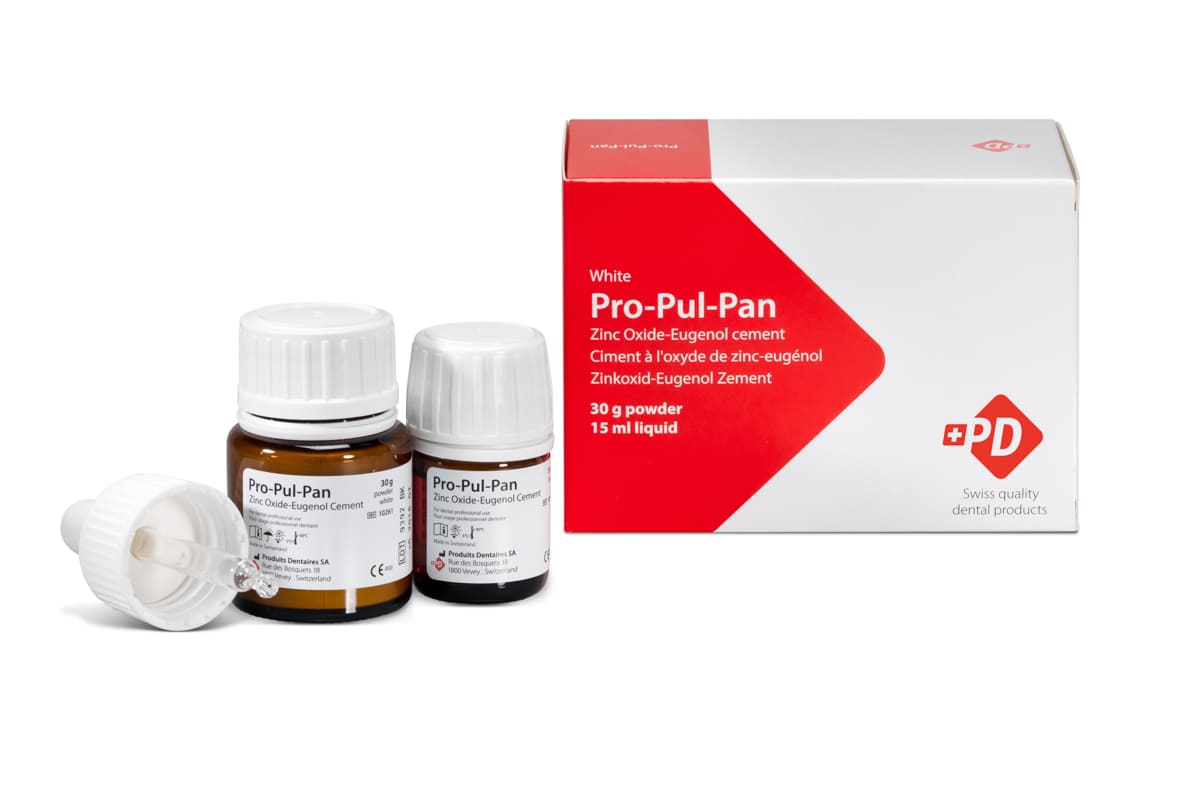 Pro-Pul-Pan is a white temporary polymer-reinforced zinc oxide eugenol cement. It is intended for use as intermediate restorative material for temporary fillings and for temporary sealing of crowns and inlays. The cement is also indicated for indirect pulp capping.
Pro-Pul-Pan is radiopaque and offers a comfortable setting time of approximately 10 minutes, which provides sufficient time to handle the cement. The relative quick stability of the set cement enables to continue the treatment with precision.
Pro-Pul-Pan complies with ISO 3107:2011 for compressive strength. With a strength of 29MPa, the cement features appropriate mechanical property for its intended purpose. This characteristic is related to the polymer reinforcement of the formulation. Special care is applied to the thinness control of the powder, which results in an easy handling and smooth cement.
| Size | | REF | SUGGESTED RETAIL PRICE |
| --- | --- | --- | --- |
| Box 30 g powder and 15 ml liquid | | 10260 | 25.95 CHF | € |
* This product is a medical device of Class IIa and fulfills the applicable requirements of the Directive 93/42/EEC on medical devices. This Medical Device is covered by SGS Belgium NV (Notified Body number 1639) accreditation as mentioned in the Declaration of Conformity
** Product availability may depend on your local regulation and product registration status.