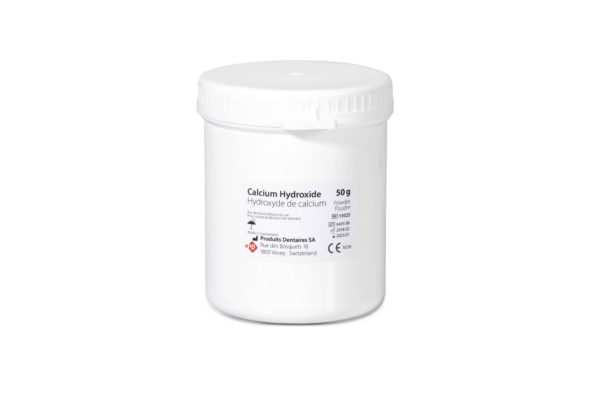 Click to add this item to cart.
Product Description
Co-formative agent of calcium hydroxide paste for temporary root canal dressing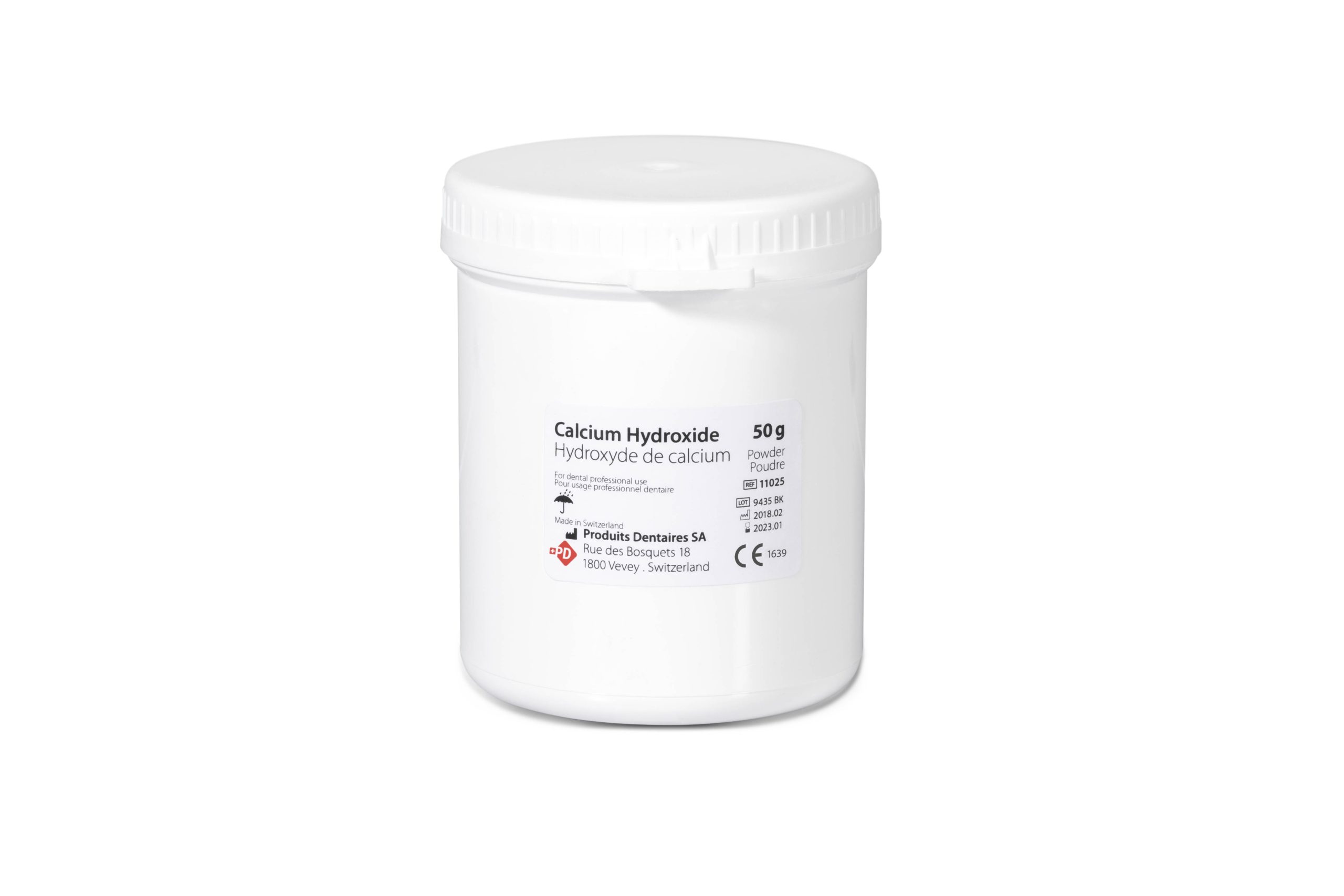 Calcium hydroxide powder is a white powder that forms a paste intended for temporary root canal dressing when mixed with distilled water.
When temporisation of the root canal between two appointments is required, calcium hydroxide paste is the standard material to use. The product is intended to eliminate remaining microorganisms and prevent reinfection. The main properties of the calcium hydroxide paste are thanks to its alkaline pH. The usual duration of temporisation treatment is between 1 and 3 weeks.
Calcium hydroxide powder is ideal for dentists, desiring to prepare their paste extemporarily. Produits Dentaires offers also the ready-to-use radiopaque calcium hydroxique paste Opacal, packaged in syringe and provided with application tips.
| Size | | REF | SUGGESTED RETAIL PRICE |
| --- | --- | --- | --- |
| Jar of 50g | Powder | 11025 | 11.35 CHF | 10.50 € |
* This product is a medical device of Class IIa and fulfills the applicable requirements of the Directive 93/42/EEC on medical devices. This Medical Device is covered by SGS Belgium NV (Notified Body number 1639) accreditation as mentioned in the Declaration of Conformity
** Product availability may depend on your local regulation and product registration status.