Product Description
Box includes 15 g powder and 10 ml liquid.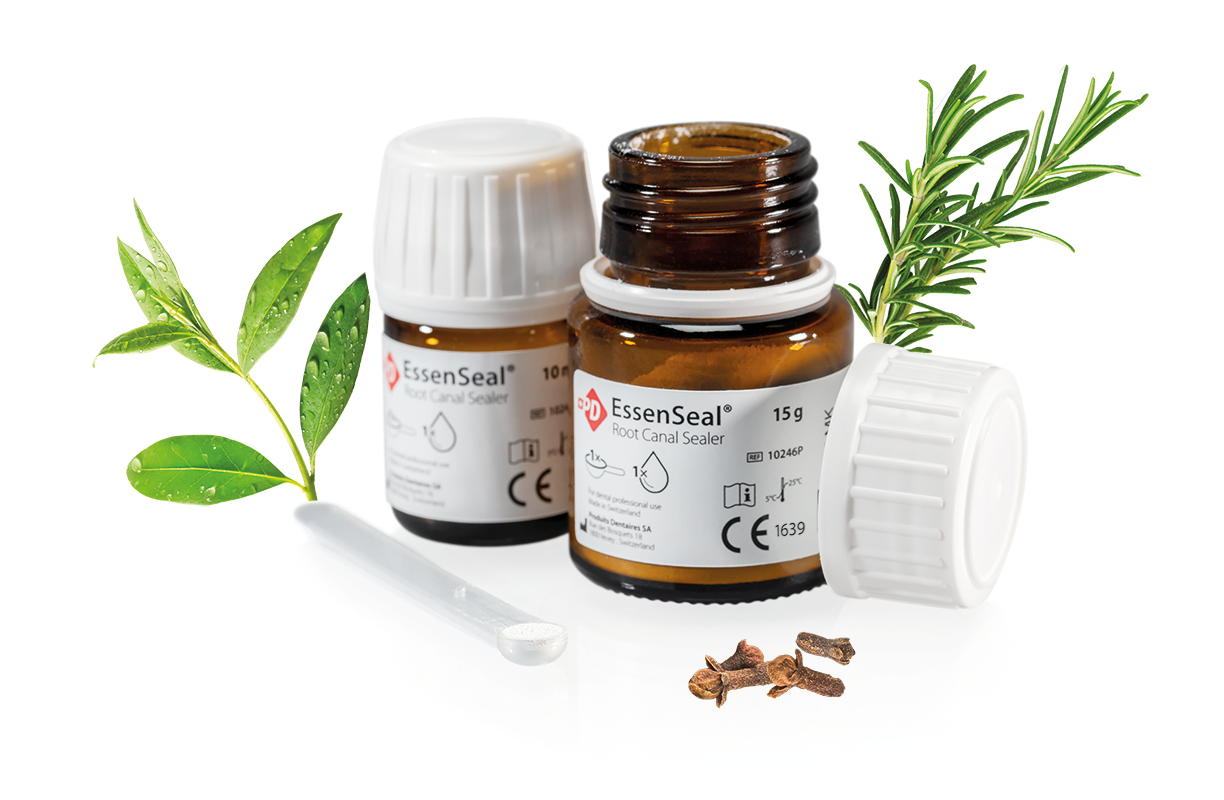 Radiopaque sealer for the permanent filling of root canals with gutta-percha points
EssenSeal® is a root canal sealer featuring tea tree essential oil (Melaleuca). It is used as thin film in conjunction with Gutta-percha points to seal permanently and tightly root canals.
EssenSeal® is much more than a standard zinc oxide eugenol based cement. Beyond the fact that it strictly complies with the standard ISO 6876:2012 – Dentistry – Root canal sealing materials, EssenSeal® is a pleasant and efficient root canal sealer to use. Pleasant because the powder is fine, the handling easy, the consistency creamy, the color white and the working time comfortable. Efficient, because the formulation enables good and stable anatomical adaptation in the root canal for a non-resorbable radiopaque and tight obturation.
Synergies are created between fine powders and essential oils that compose EssenSeal®. It results in relevant properties all along the use of the cement.
| | | REF | SUGGESTED RETAIL PRICE |
| --- | --- | --- | --- |
| Box includes 15 g powder and 10 ml liquid | Per portion | 10246 | 69.00 CHF | € |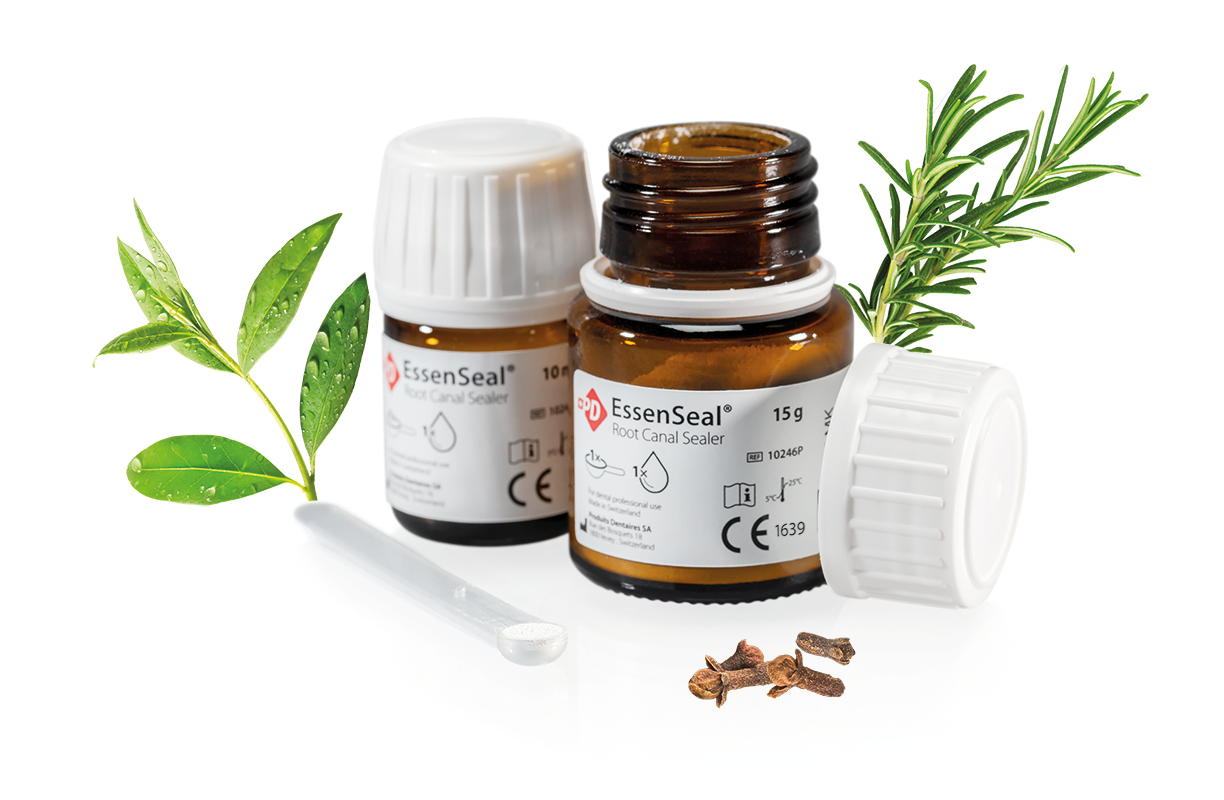 Comfort in preparation: creamy and smooth consistency
EssenSeal® is composed of powder and liquid easily mixed with convenient powder to liquid ratio. Special care is applied to the thinness of the powder. It results in an easy handling and smooth cement. The mixture exhibits shinny white appearance and pleasant scent. All the adaptability of the cement can be expected by manipulating this cement of creamy consistency, which is both fluid and consistent.
Anatomical adaptation: easy and efficient placement
EssenSeal® provides good anatomical adaptation thanks to the combination of the powder small particle size and the consistency induced by the essential oils. Accordingly, EssenSeal®'s flowability facilitates its placement and penetration in the root canal anatomy. The result is a high coating ability and a highly tight obturation. EssenSeal® is used in combination with gutta-percha points for both warm vertical technique and cold lateral technique.
In addition, EssenSeal® has a comfortable working time > 60 minutes and a setting time < 3 hours. It enables to have sufficient time to handle the cement and perform the endodontic treatment, but also to reach quick stability of the set cement after the treatment.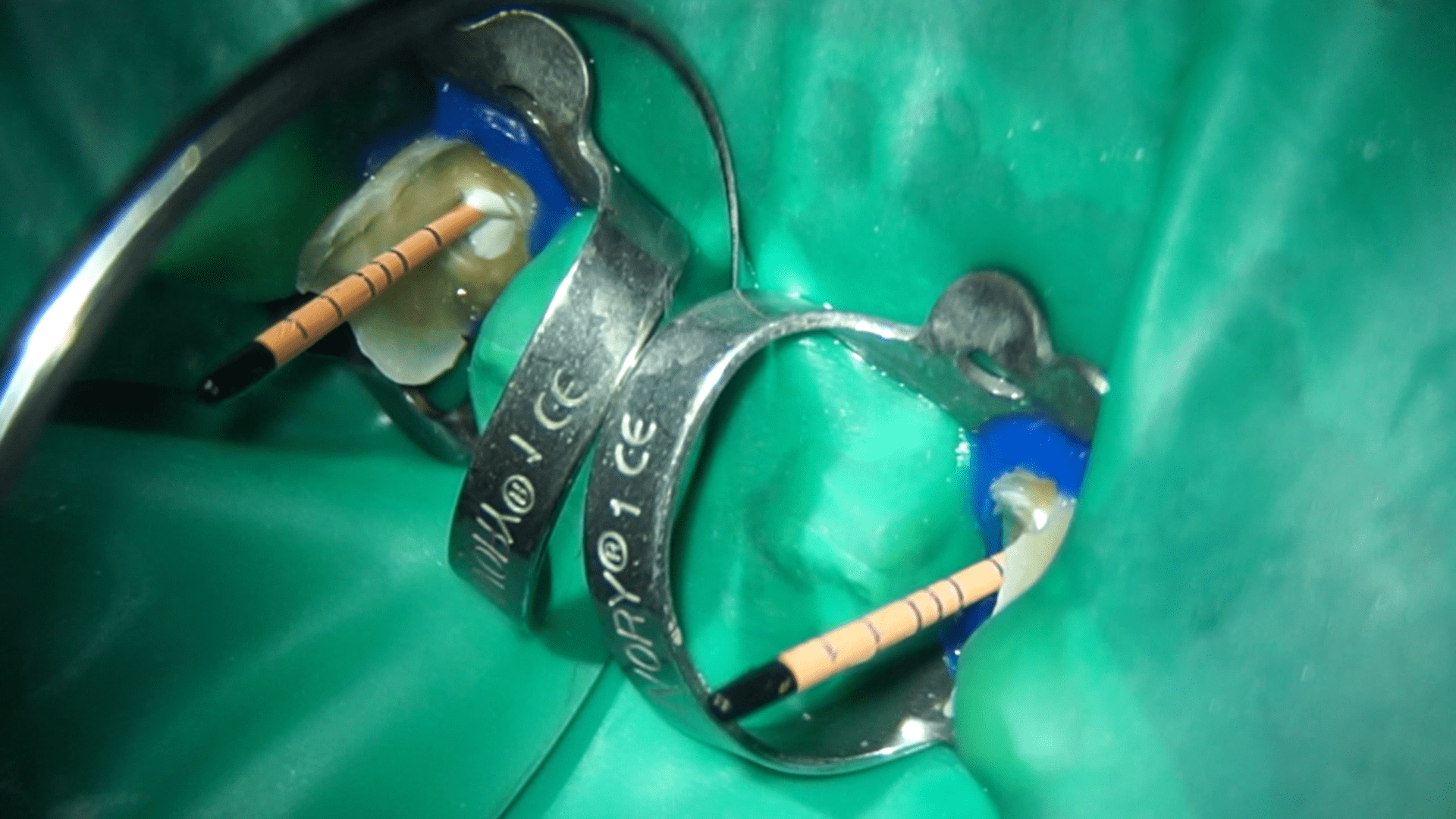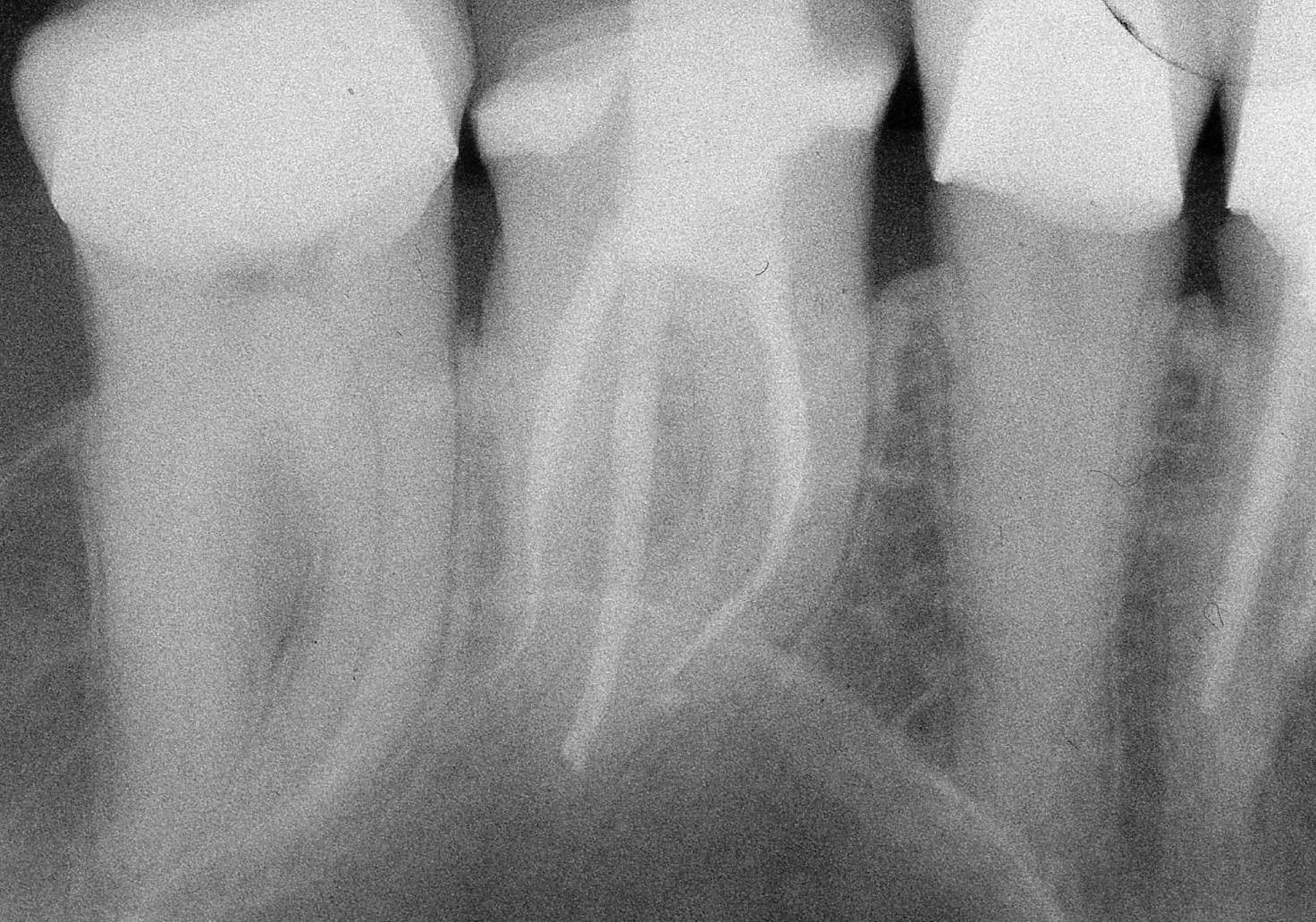 Three-dimensional sealing: stability and clinical follow-up
EssenSeal® is chemically and physically stable over time. It makes the cement non resorbable and the tightness of the treatment durable. EssenSeal® once set remains white, which results to good aesthetics. In addition, EssenSeal® is highly radiopaque (≈ 200% of ISO 6876:2012 standard requirements) for easy sealer identification and efficient follow-up. The sealer offers simple retreatment procedure when used with Gutta-Percha points.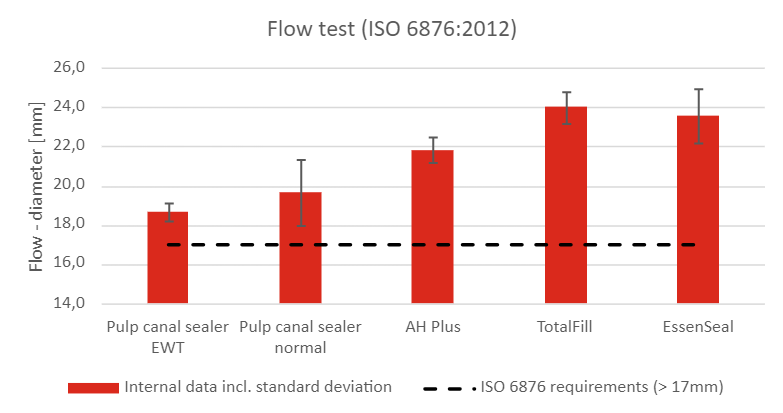 Flow test
The flow test mesures the fluidity of the cement in order to show sufficient spreading inside the root canal to fully penetrate the root canal anatomy. ISO requirements: > 17mm.
The strong flowability of EssenSeal® is mainly linked to its thixotropic aspect which reduces its viscosity when placed under mechanical stress. It enables EssenSeal® to flow efficiently in small canal spaces when placed and put under stress with a gutta-percha point. Lateral canals are generally hard to reach and potential sources of contaminants. EssenSeal guarantees a tight sealing.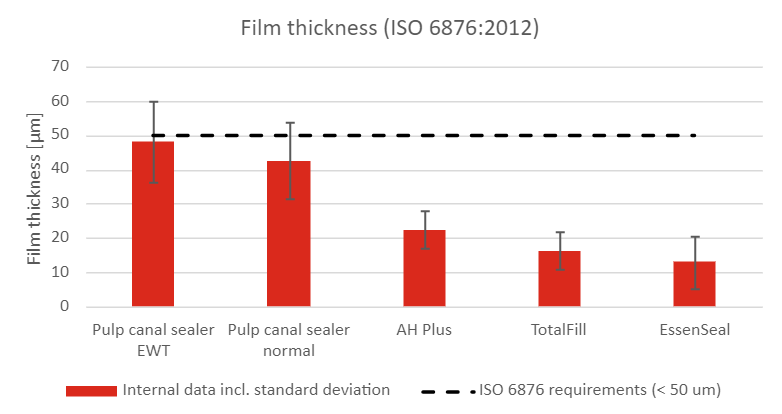 Film thickness test
The film thickness test demonstrates that the cement can be applied in a thin film. It simulates the clinical situation where the cement is compressed between the dentinal walls and the gutta-percha point. ISO requirements: < 50µm.
The ability of EssenSeal® to form thin layers with thickness of a few microns is strongly linked to its powder's fine granulometry. It allows EssenSeal® to fill spaces of several microns in the root canal and therefore obtain a tight sealing, preventing any bacterial recolonization.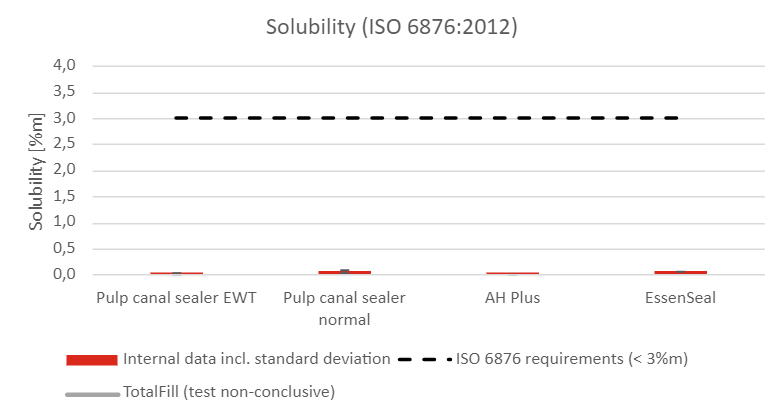 Solubility test
The solubility and disintegration test aims to assess to chemical stability and integrity of the sealing barrier over time. ISO requirements: < 3%
This test demonstrates a solubility of EssenSeal® close to zero in the tested conditions. Therefore, its chemical stability should guarantee the tightness of the sealing over time.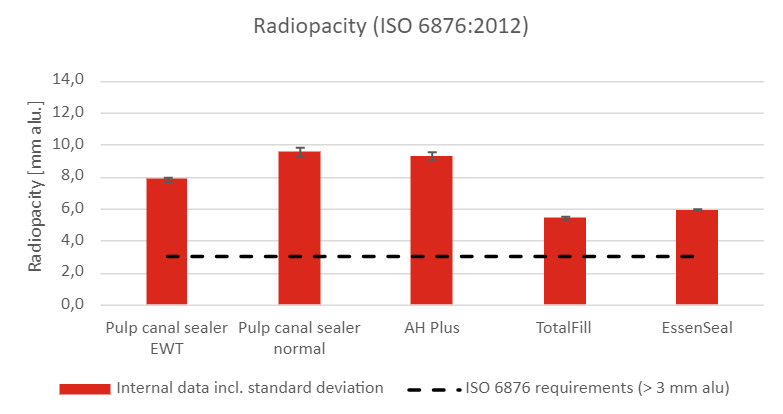 Radiopacity test
Radiopacity test aims to assess the detectability of the cement to ensure that its radiographic contrast allows an adequate endodontic treatment follow-up. ISO requirements: > 3mm alu.
This high radiopacity (two times higher than the minimum required by the standard) allows a reliable follow-up of the endodontic treatment.
Working time test & setting time test
EssenSeal® has a working time and setting time of respectively > 60 minutes and around 2h20. These values comply with the requirements of the ISO standard, which only specifies that the material's working and setting time should be stable and reproductible.
Working time is sufficiently long in order to allow safe placement of a cement, even in an unusually long treatment. Setting time allows the practitioner to execute the endodontic treatment without stress, while assuring a stability due to a setting shortly after the end of the intervention.
These standardized tests highlight the synergy between the components of EssenSeal®, such as the combination of the powder's thinness and the essential oil's properties, which allows the cement to flow and penetrate the canal anatomy in a very thin layer, up to less than 15µm. Lateral canals are areas difficult to reach with gutta-percha and a potential source of contaminants. As EssenSeal® has a high anatomical adaptability to fill these irregularities in a stable and durable way, it greatly improves the final sealing properties and as a consequence limits the development of residual bacteria and prevents the risk of infection.
To complete these physico-chemical data, refer to the testimonials, clinical cases and publications sections hereafter and discover the clinical success experimented with EssenSeal.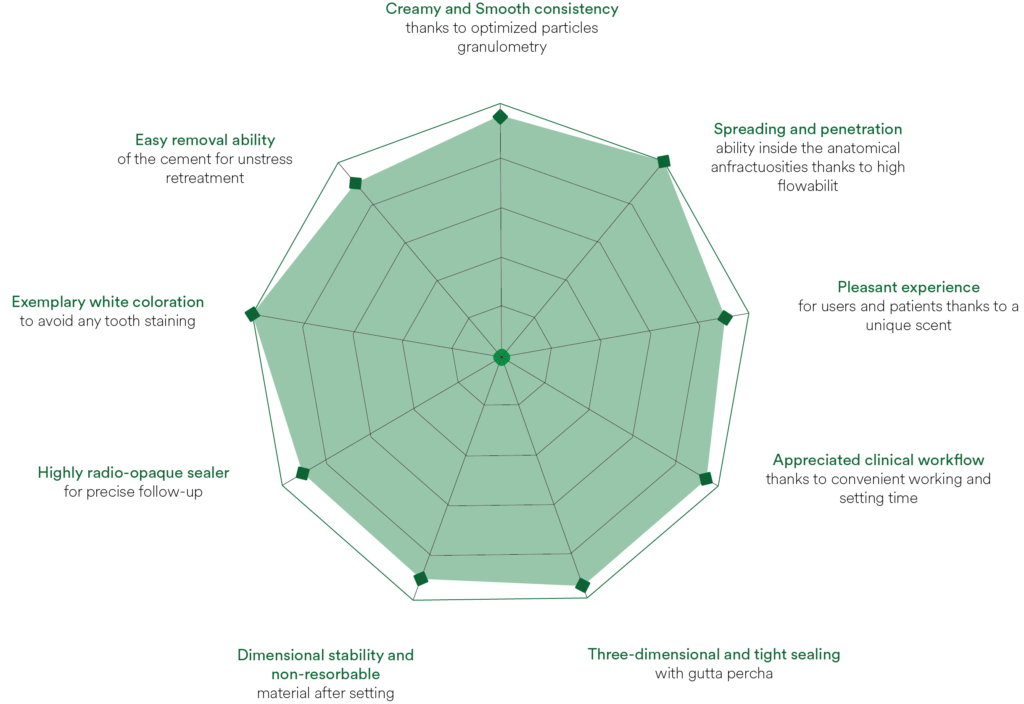 "It has always been and is a topic of discussion among dentists about which sealer we should use.
A white cement that does not allow tooth coloration, a cement that is very easy to prepare and very practical to apply in the canal (working time > 60min). The content of tea tree essential oil gives it a creamy consistency which hinders the overfilling over the apex but still allows threedimensional filling and its comfortable to use.
In case of revision it is very easy to remove from the canals.
From my experience, I can only recommend this sealer to you as well."

"I had the opportunity to try EssenSeal, a new Endodontics sealer.
The first thing to notice is how easy it is to mix, a very important feature.
It has an ideal consistency, with a white color that is very important from a clinical standpoint.
I also noticed the fact it contains Tea tree essence, and the powder has a really thin granulometry.
In conclusion, I liked the material"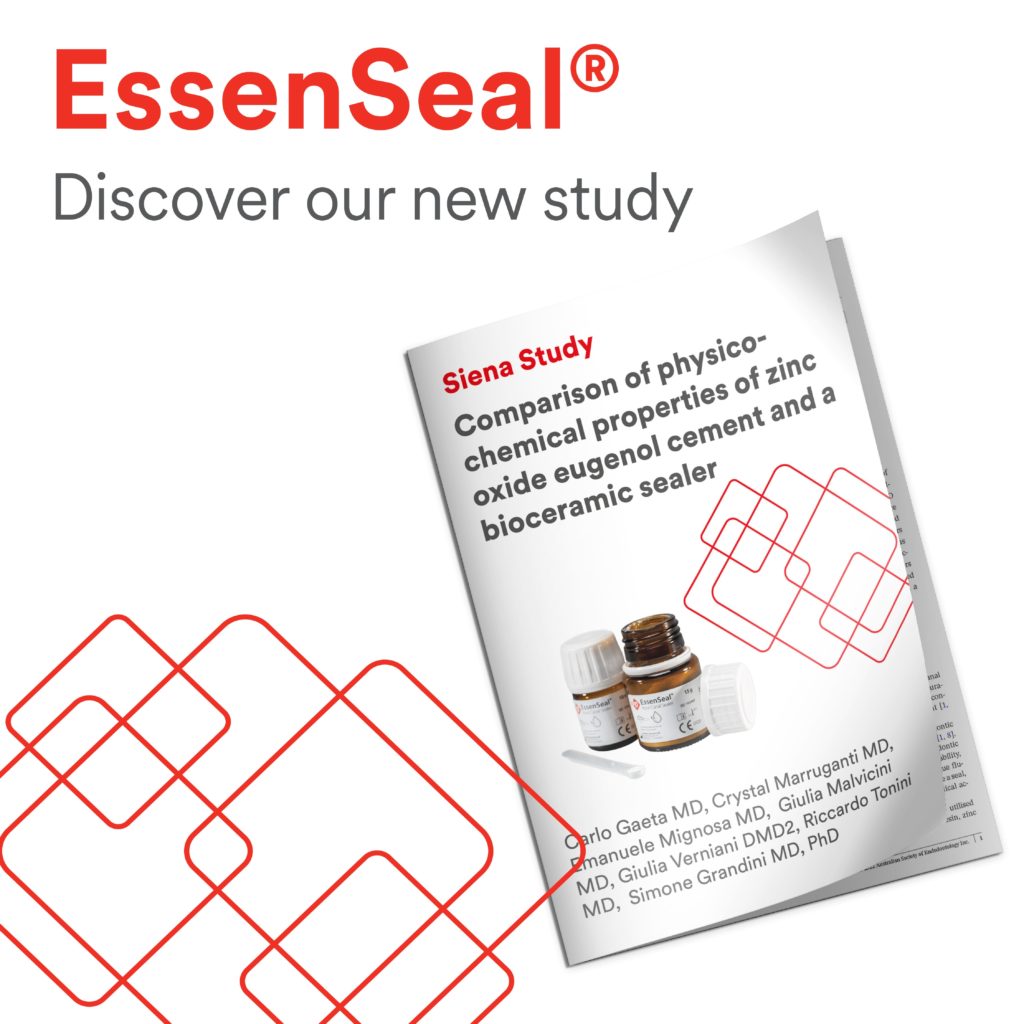 Comparison of physico-chemical properties of zinc oxide eugenol cement and a bioceramic sealer By Carlo Gaeta MD | Crystal Marruganti MD | Emanuele Mignosa MD | Giulia Malvicini MD | Giulia Verniani DMD | Riccardo Tonini MD | Simone Grandini MD, PhD, Comparison of physico-chemical properties of zinc oxide eugenol cement and a bioceramic sealer…
Endodontic treatment of a severely worn premolar By Francesca Cerutti Dr. Francesca Cerutti formulated the advantages of using EssenSeal through the case of a severely worn premolar: "EssenSeal has the capability to penetrate smoothly into the root canals, filling also the lateral canals without any voids. […] The product is easy to mix and to…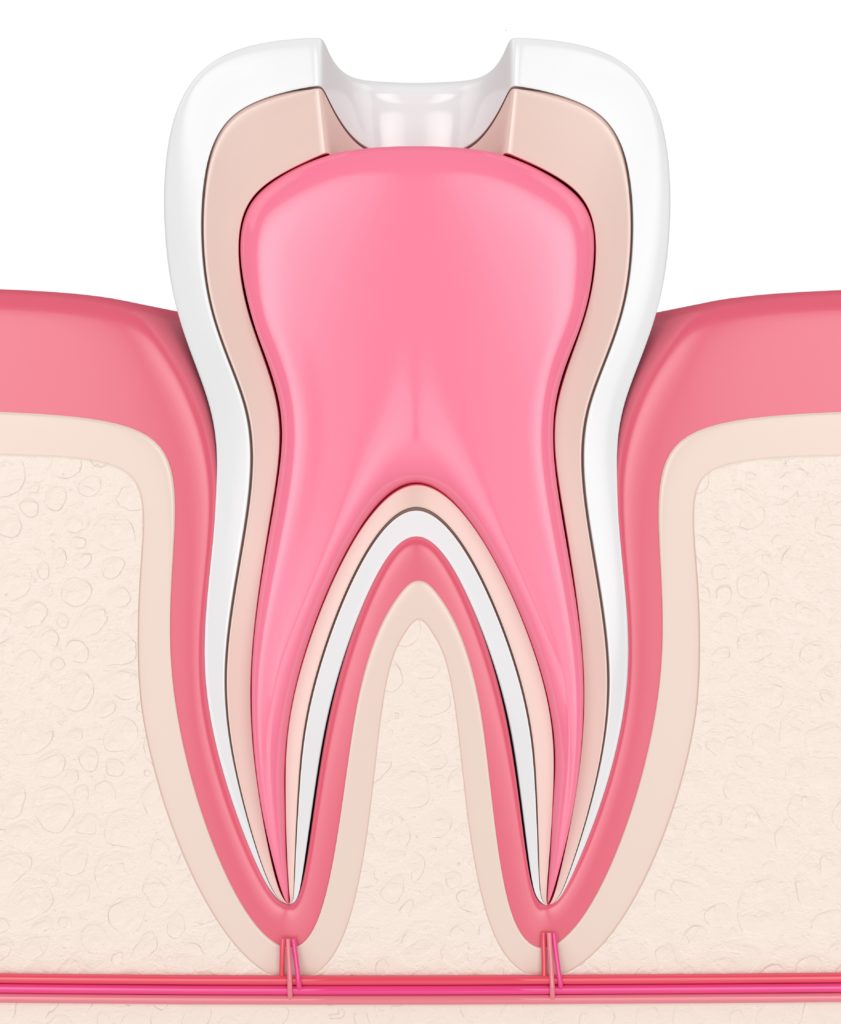 Long canal obturation: tips and tricks By Calogero Bugea Dr. Calogero Bugea proposes here an endodontic treatment on a long tooth (23mm). He highlights through this clinical case the effectiveness of EssenSeal which, penetrates narrow areas of root canal, thanks to its thin powder and its consistency. It also highlights the advantages of a smoother…
* This product is a medical device of Class IIa and fulfills the applicable requirements of the Directive 93/42/EEC on medical devices. This Medical Device is covered by SGS Belgium NV (Notified Body number 1639) accreditation as mentioned in the Declaration of Conformity.
** Product availability may depend on your local regulation and product registration status.
Gutta-percha points are highly tight material used in conjunction with an endodontic sealer to fill a prepared root canal. The combination gutta-percha and root canal sealer aims to result in a complete permanent sealing of the root canal preventing re-occurence of endodontic pathologies.